Expo throwback: ROMAN CIEŚLEWICZ, the factory of images
Every time there is an exhibition dedicated to a Polish artist and organised out of Poland, I get very excited and proud!
Even though Roman Cieślewicz is considered as one of the most iconic graphist and his activity was already honoured by plenty of exhibitions (including Centre Pompidou!) I, still, was walking to the Musée des Arts Décoratif with a confident smile on my face.
In such cases as Cieślewicz, I believe, his art speaks for itself and doesn't need much explanation but let's quickly get to know this colourful character.
The resume is impressive, you'll see later.
Craftsman
His artworks are what he wanted and planned them exactly to be – public. And that is one of the main reasons that poster became his main form of communication.
It's diverse, straightforward, informative, text and content are overlapping and entirely depend on each other.
The artistic form he used to achieve it was vast – he used different techniques and inspirations from mirror effect, op-art,  pop art to collages and photomontages.
It all created a very impressive, dramatic but logical expression.
Interestingly, he didn't like calling himself an artist, he believed in being more of a craftsman – "I make posters, just like a shoemaker makes shoes" he said.
Born in Poland in 1930, moved to Paris in 1963 where he 'wanted to see how his posters would stand up in the neon lights of the West'. Since then the French capital served as his home where he stayed until the end of his days in 1996.
Let's take a visual trip through this retrospective exhibition of the Polish illustrator.
Inspirations
As all the artists, Cieślewicz too put his process of preparation and recognising. He would gather from the garbage all sorts of newspapers and magazines, tear them up in pieces and classify in over 300 boxes related to different topics.
Like below, an 'eye' inspiration. He was collecting hundreds of eye-related images to prepare than a selection of posters and covers that were visualising his mood board.
Would you ever imagine that the circular shape fascination comes from his childhood memories of… round bread that he was buying at the local convenience store?!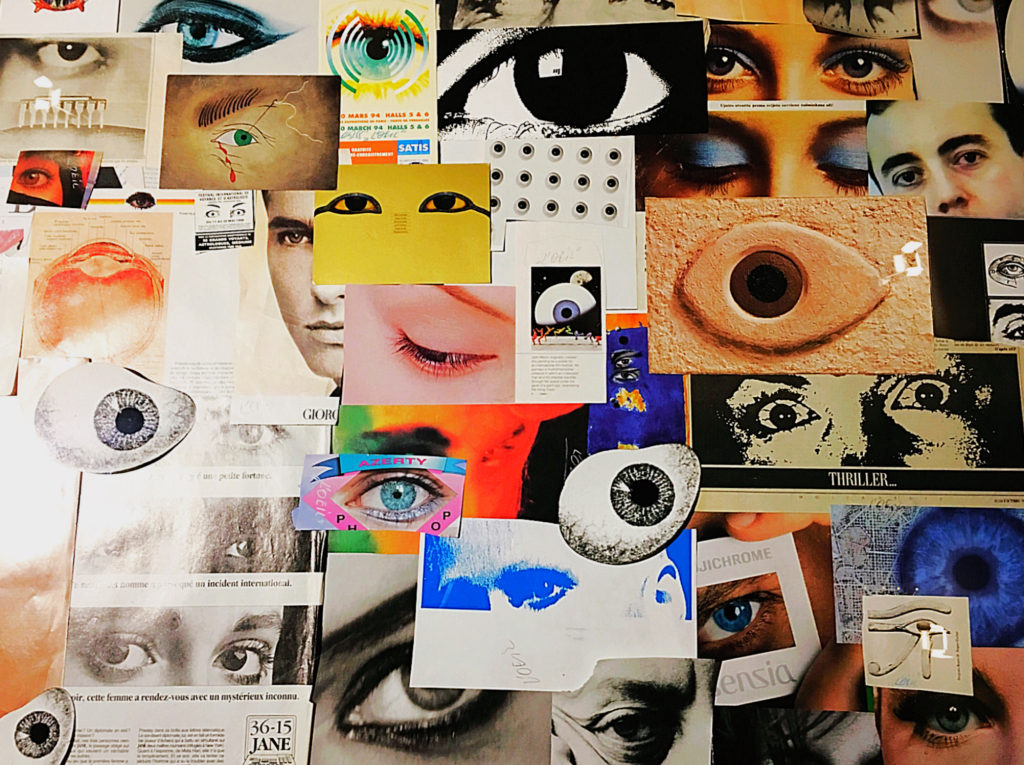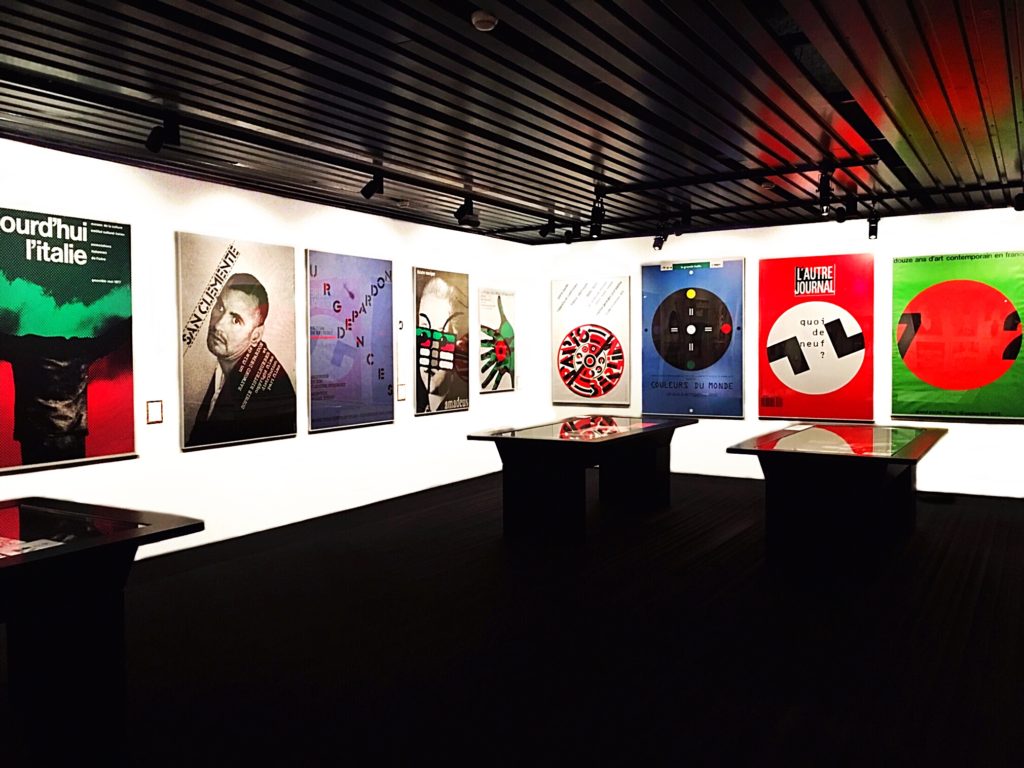 -> Selection of posters made both for Polish and French events. Many have propaganda purposes and touch political, social and cultural issues.
Fashion magazines
-> Collages let Cieślewicz travel into an absurd world that he encountered after moving to the French capital. Equally important was the pop – art that opened unlimited artistic visions and new professional possibilities – including working for ELLE and VOGUE magazines
Che Guevara
-New commission propositions arise after the success in the fashion magazines. One of them was for Opus International. An art journal where Cieślewicz found his universe. Colourful covers corresponding to social, political and economic aspects of current times let him express his inner-self.
One the most impressive and talked about covers was the one presenting Che Guevara – poster prepared after the death of the revolutionist.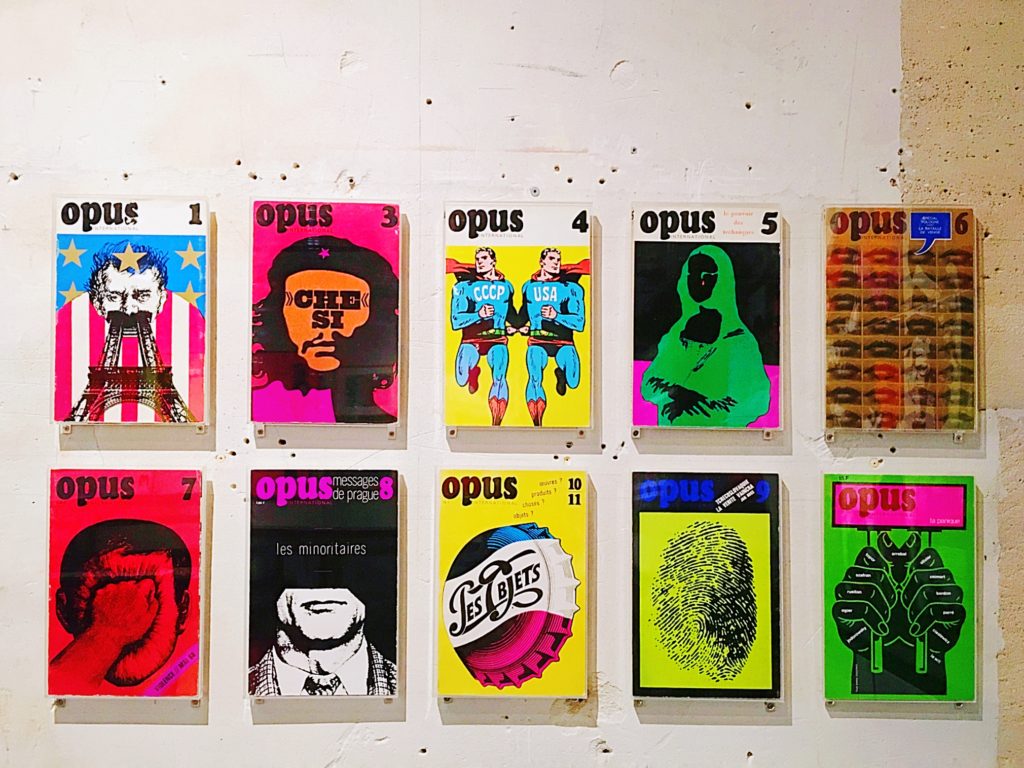 Avant-garde collages
-> The part of the expo that had, most probably, attracted the biggest audience and made them stay the longest (including me!) was the part dedicated to the structured collages. He would gather thousands of images, cut them in rectangles and glue together to create a unique story of one's everyday life, issues, problems, dreams, fashion, sex or religion
What's more, they so nicely composed with the "off" decor of the museum rooms that served as an excellent canvas for this avant-garde/ish art.
Mass culture
-> He also expressed his mass and overload obsession by creating repetitive and centred collages.  They symbolised the mass of information, mass production, mass media, anything that potentially is overwhelming
Heart attack
-> In 1985 the artist suffers from a heart attack that left his left hand paralysed. Artistically his vision changes too – as a consequence images become simpler, straightforward, black and white with just a pinch of red and yellow from time to time.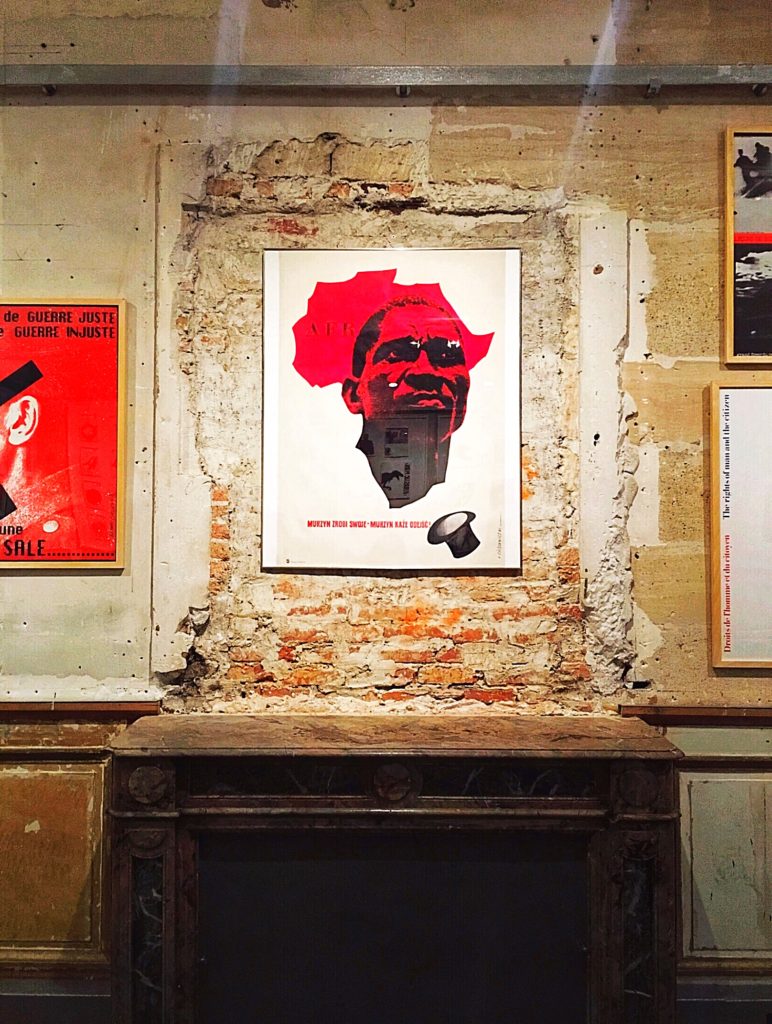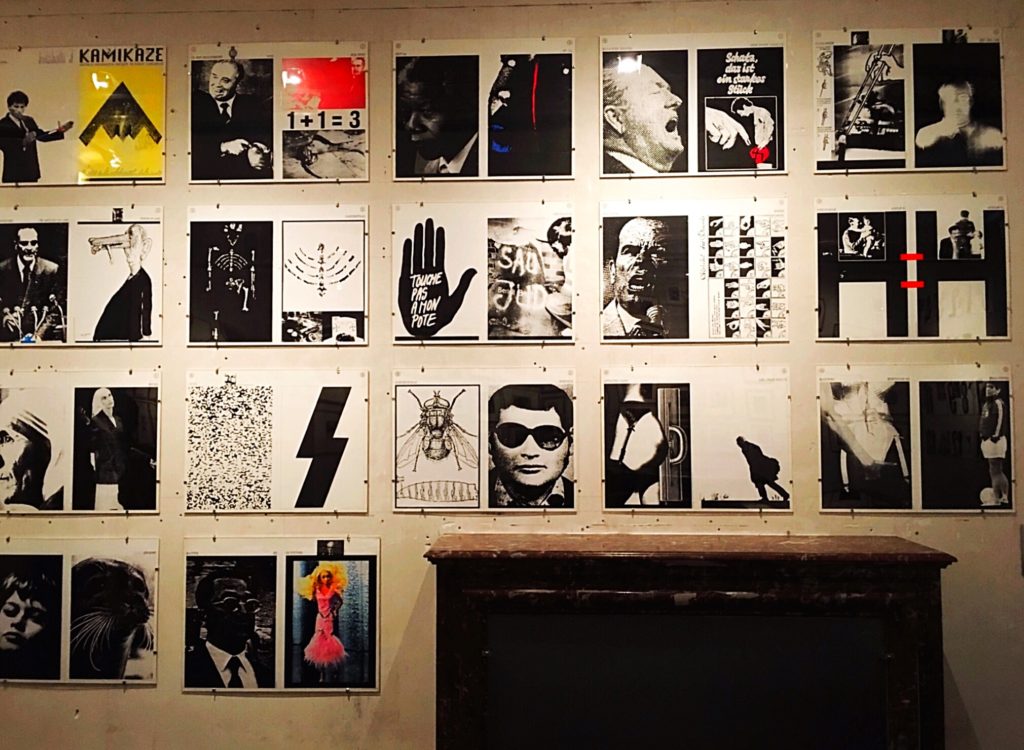 Even though he is not commercially known to a bigger public, he remains one of the most influential figures in the graphics and illustration world of the XX century so it's worth recognizing his style and remembering his name (however hard to pronounce!) next time you stumble upon one of his artworks!
And here it is a quick and rather impressive list of some of his collaborations:
Centre Pompidou
Hachette
Galerie Lafayette
Picasso Museum
Amnesty International
"Liberation"
Museum of Modern Art in New York
Stedelijk Museum in Amsterdam
Elle
Vogue
Jordan shoes
Does his aesthetics speak to you?
Musée des arts décoratifs de Paris
107 Rue de Rivoli
75001 Paris
Tél :01 44 55 57 50
Full price ticket: 11 euro
Reduced price: 8,50 euro
Openings: from Tuesday-Sunday 11h-18h
Late opening on Thursdays – until 21h
Closed on Mondays
www.mad.fr
@madparis
(exhibition closed)
---