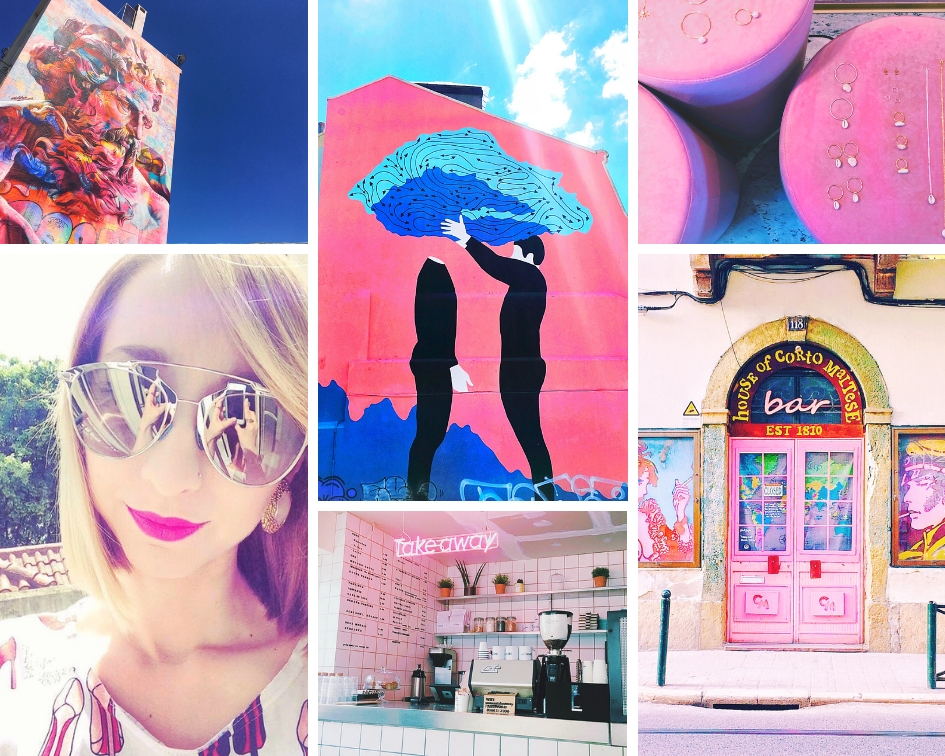 Hi Guys!
I'm Ania, Paris/Lisbon/Warsaw-based fashion, lifestyle and art passionate. Even though I studied diplomacy in Poland, I was always attracted to the art of clothes. Its history, stories behind each creation, colours, shapes, and patterns. This led me to land fashion internships and jobs in Warsaw, London and Rome (where I lived during a year).
8 years ago I came to Paris to fulfill my deepest ambitions and find a job in the capital of fashion. For over 6 last years I was working as a product manager for a big Indian embroidery company, collaborating with the biggest prêt-à-porter and haute couture fashion houses in Paris and London.
Lanvin, Givenchy, Sonia Rykiel, Tom Ford, Saint Laurent, Thiery Mugler, Stella McCartney just to name a few.
On a daily basis, I was taking part in the preparation, execution, and production of many of the runway pieces. I got to know some of the most iconic styles before anyone else and when they were still a pencil sketch on a white paper. I got to meet the most inspiring designers out there (and once took a lift with Tom Ford! He looks as good live!). It was a hard but fascinating job (maybe one day I'll tell you more about it?!).
In the meantime, many of my Polish friends started their brands and were rocking it.
I was also spending more and more time in lovely Lisbon who charmed me with its multi-cultural influences, vintage-inspired lifestyle, fast-forward thinking and start-up attitude. When I started to get to know it, 4 years ago, it was a little-known capital with a few local restaurants and bars.
It's heart-warming to see it become one of the most frequented cities in Europe and home to many young entrepreneurs who recognize its endless potential.
Switching back to fashion, the deeper I was involved in the 'big fashion,' the more I needed some change. And here my Polish friends came like an inspiration. I slowly limited buying high street brands and started digging into the local ones around me. And I found a lot! Original designs, fair prices, no crazy margins, no conglomerates behind, direct interaction with the creators, flexibility.
I felt like all that gave soul to my clothes. And that was a seed to starting this blog. Hopefully, with your help, we can water it together and grow a beautiful community!
♥
---
.LIFESTYLE.
I share my life between three unique cities. Each of them I call home, each of them has shaped and influenced me differently.
Warsaw – because I'm born Polish and couldn't be more proud of my origins and my beautiful culture
Paris – because of its history and endless inspirations
Lisbon – because of its exciting new possibilities and the mystery of a yet undiscovered land
I would like you to get to know these places through not only my eyes but also through the eyes of the ones living there.
.FASHION+HISTORY.
is art and my biggest passion. I love how it masks and reveals us at the same time. It is a mirror of our personalities. It is a rich history of kings, princesses, subcultures, political choices that led different generations to creativity.
Apart from discovering lifestyles of those three places, I also wanted to introduce and bring together young, independent designers who proudly represent those local markets.
I believe in artistry and originality; in a reasonable and sustainable fashion as an opposite to fast fashion; in a conscious customer who buys rather a work of art than a seasonal gadget that will end in the garbage within six next months.
.CULTURE+ART.
Coco Chanel once said "Fashion is not something that exists in dresses only. Fashion is in the sky, in the street. Fashion has to do with ideas, the way we live, what is happening".
And what is art if not all those endless ideas, expressions of what is happening, what we see and feel.
I believe that culture, art, fashion, and lifestyle they all overlap and wouldn't exist one without another.