Expo throwback: Mr. Men and Little Miss
Imagine one of the most popular kids' books characters interpreted by the hottest French street artists!
That's the combination you didn't think of ha?
At first, I was hesitant too, as Musée en Herbe advertised it as an exceptional child experience…
Not that I have anything against young human beings, but I was a bit fearful of how quiet will the art contemplation be.
Fear no more! It was colourful, playful, knowledgeable and suitable also for the 'elder' ones!
Something that might look infantile at first was rather profound and put thoughtfully in a context of the contemporary culture.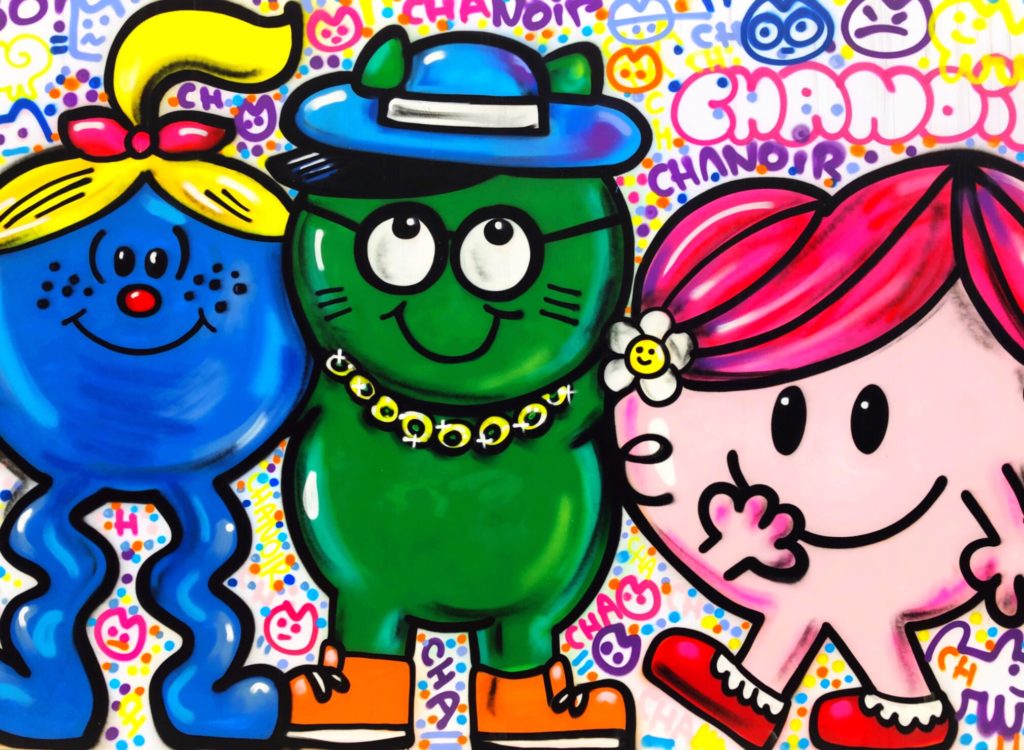 The beginning
It all started in 1971 when an English author and illustrator – Roger Hargreaves – gave birth to the humorous young gentleman – Mr Men (followed by Little Miss in 1981!).
Books were destined to the young public and through its funny and poetic stories he was trying to transmit the most basic yet essential lessons – what is love, happiness, fear, or how to overcome hatred or anger.
Two hundred thousand sold books later we meet at the Parisian Musée en Herbe to pay him the tribute through the most independent form of art – an urban art.
The Expo
23 street artists. Each with a completely different background and aesthetic. But all with a common aim – to reinterpret the adorable characters and fit them into their unique universes.
ARGADOL has created 'Queen B' in honour to the one and only Beyonce, CLET believes that Mr Men and Little Lady were the emojis prototypes while PIMAX and ALBEN have moulded a big McDonalds sign and filled in with hundreds of little figures!
Does this kind of inspiration speak to you?
Le Musée en Herbe
23 Rue de l'Arbre Sec
75001 Paris
Tel. 01 40 67 97 66
Ticket price: 8 euro
Openings: daily 10:00 – 19:00 (on Thursday late opening until 21:00)
@museeenherbe
(exhibition closed)